News and Events
Saint Lucia Gathers Regional Climate Leaders To Share Experiences On Climate Finance Tracking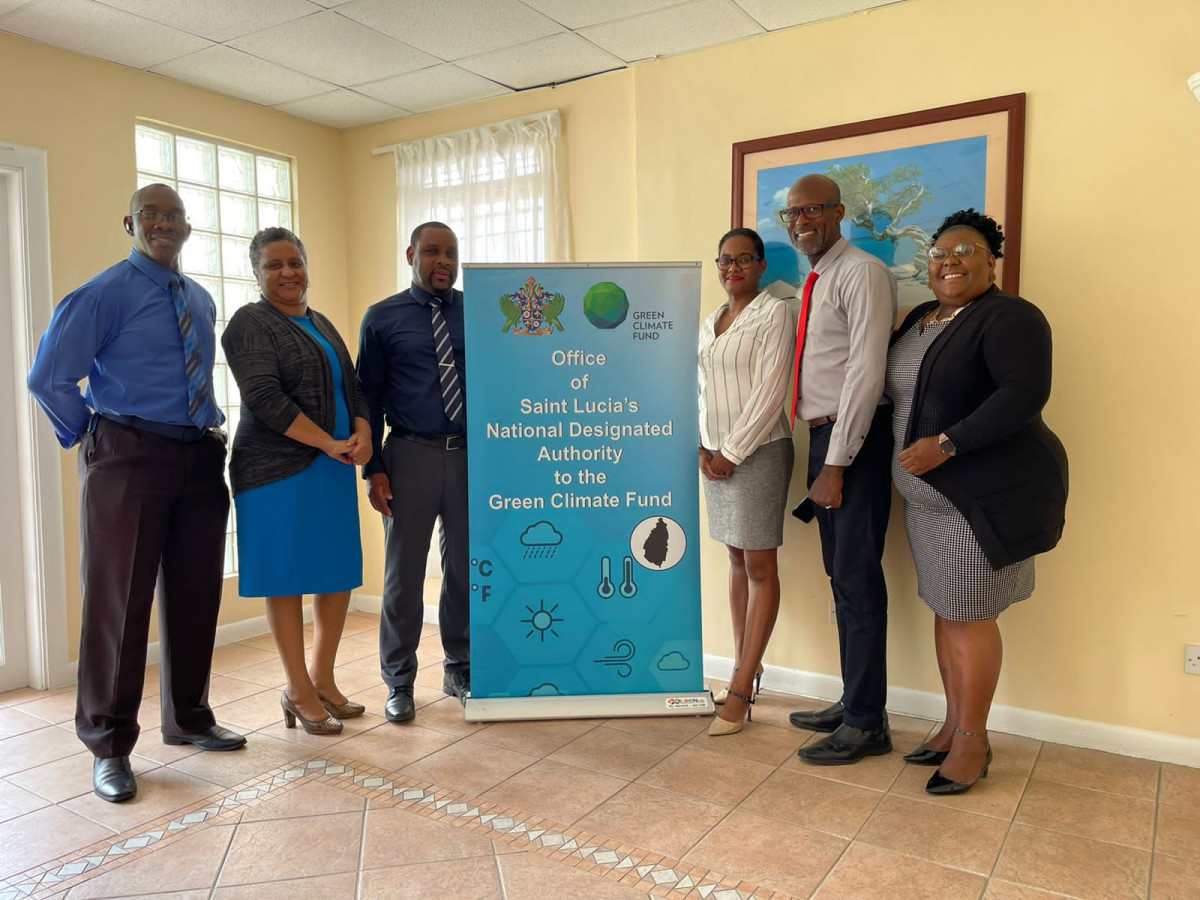 Saint Lucia Gathers Regional Climate Leaders To Share Experiences On Climate Finance Tracking
Castries, Saint Lucia, October 12, 2022:
The Department of Economic Development, Saint Lucia's National Designated Authority (NDA) to the Green Climate Fund (GCF) hosted the third and final session of the South-South Knowledge Exchange Conferences on Tuesday, October 11 under the theme: Sharing National Experiences: Climate Finance Tracking to Access Climate Finance for Low Emission, Climate-resilient Development.
Hosting 78 attendees both virtually and in person at the Bay Gardens Hotel, the session explored the experiences and key lessons learnt by leading experts in the area of climate finance and digital tools that support climate finance tracking. Climate finance refers to financing from both the public and private sectors that can be used to support and manage climate mitigation and adaptation efforts. Digital tools, such as climate finance tracking systems, will allow for the monitoring, verification and reporting of national climate finance flows. This in turn can help inform public and private sector institutions on what areas to prioritize for climate action resource mobilization.
"This event is very timely as we are just a month shy of the 27th session of the Conference of the Parties, or COP27, in Egypt. Mobilizing and accessing climate finance and emphasising the increasingly urgent need to upscale global climate action will be some of the key features of COP27. Notwithstanding, the South-South sessions gave participants a greater sense of the efforts that are being undertaken across the region to strengthen climate finance, support climate action and secure our planet's future," said the Permanent Secretary within the Department of Economic Development, Claudius Emmanuel.
The South-South Knowledge Exchange Conference was held under Saint Lucia's second GCF Readiness and Preparatory Support Grant (GCF-LCA-RS-002). The grant is being led by the Department of Economic Development (Saint Lucia) with the Caribbean Community Climate Change Centre (CCCCC) as the delivery partner.
For more information please contact:
Chief Economic Development Officer, Nadia Wells-Hyacinth nwells@gosl.gov.lc or National Project Coordinator, Peter Jean-Paul at slugcfnda@gmail.com.