Article
All the latest news on Climate Change in Saint Lucia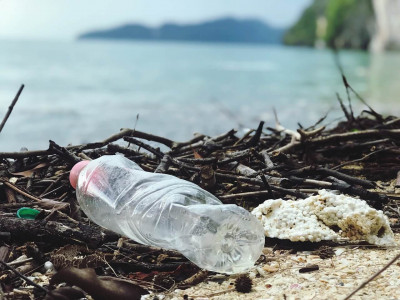 Castries, Saint Lucia – The Government of Saint Lucia is hosting a series of consultations and focus group sessions toward taking action to address climate change, specifically in the water and agriculture sectors.
The Government is currently developing a National Adaptation Plan (NAP) to prepare the country for the impacts of climate change, including sectoral strategies and investment plans in specific sectors. "The Department of Sustainable Development is the Climate Change Focal Point and we have a role as mobilizers, facilitators and enablers, says Ms. Dawn Pierre-Nathoniel, Acting Deputy Chief Sustainable Development and Environment Officer. As such, we are working closely with the Ministry with responsibility for Water and Agriculture in the first instance, to agree on a set of key adaptation measures to be implemented over a ten-year period and to seek to identify and source funding for implementation. The Ministry with responsibility for Water and Agriculture has taken due ownership of this initiative and is enthused about engaging stakeholders in the fight to build climate resilience in these sectors".
Consultations and focus group sessions, starting from 9:00 a.m., are planned, as follows:
Agriculture
25th July 2017 – Finance Administrative Centre in Point Seraphine, Castries
26th July 2017 – La Caye Inland Reception and Distribution Center (IRDC), Dennery
2nd Aug 2017 – Vieux-Fort Department of Fisheries Training Room
3rd Aug 2017 - Castries Department of Fisheries Conference Room
Water
27th July 2017- Golden Palm Conference Room of Coco Resorts (behind Massy Rodney Heights), Rodney Heights, Gros Islet
The sessions are supported by the International Institute for Sustainable Development (IISD), with funding from the United States, as part of the National Adaptation Plan Global Network (NAP-GN); and the Japan-Caribbean Climate Change Partnership-United Nations Development Programme (JCCCP-UNDP).