Article
All the latest news on Climate Change in Saint Lucia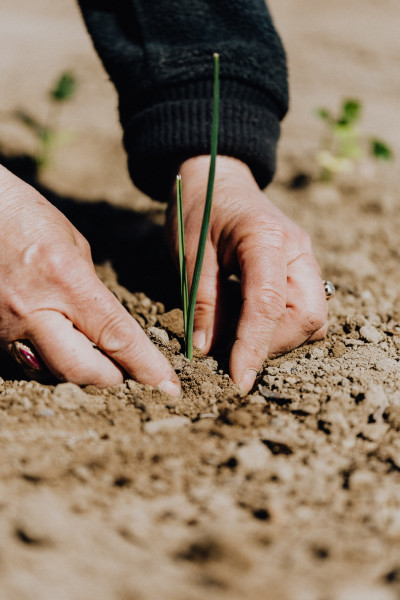 Castries, September 29, 2017 – On Friday, September 29, 2017, St. Lucia Electricity Services Ltd. (LUCELEC) held a ground-breaking ceremony for its 3 megawatt (MW) solar farm, to be located north of the Hewanorra International Airport at La Tourney, Vieux Fort.
The ceremony marked the official commencement of construction of the solar farm. Acting Prime Minister, Hon. Lenard Montoute, Energy Minister, Hon. Stephenson King, representatives of the selected contractor GRUPOTEC, the Clinton Foundation and Rocky Mountain Institute-Carbon War Room, and the United Nations Development Programme were among stakeholders who addressed the ceremony along with LUCELEC's Managing Director.
The $20M solar farm is historic for Saint Lucia as it will be the first utility-scale renewable energy project on the island. It will be funded, owned and operated by LUCELEC. When completed in April 2018, it will have about 15 thousand panels and will generate 15 million kWhs (or units) of electricity per year. That's enough to power the equivalent of about 3,500 homes, and is about 1.3% of the electricity generated from LUCELEC's Cul De Sac Power Plant.
The 3MW solar farm will reduce the volume of fuel purchased by LUCELEC by about 300 thousand gallons per year.
LUCELEC uses approximately 19 million gallons of fuel per year. LUCELEC's Managing Director Trevor Louisy described the ground-breaking as the first major practical step in Saint Lucia's energy transition process towards a more secure and sustainable energy supply. "The construction of the solar farm builds on the work LUCELEC has been doing with grid-tied roof top solar PV systems since 2009. It is expected to provide the impetus for more renewable energy initiatives, and in more ways than one, will change St. Lucia's energy landscape," he said.
Last year, LUCELEC and the Government of Saint Lucia jointly developed the National Energy Transition Strategy, an energy roadmap informed by independent technical analysis that paves the road for a sustainable, reliable, cost-effective, and equitable electricity sector using the island's local resources.
In June of this year, LUCELEC entered into an agreement with solar energy firm GRUPOTEC to begin the engineering, procurement, and construction for the solar farm. The procurement process for LUCELEC's solar farm was facilitated with technical assistance from non-profit partners Clinton Climate Initiative (CCI), an initiative of the Clinton Foundation, and Rocky Mountain Institute-Carbon War Room (RMI-CWR), alongside global energy and engineering advisory firm DNV GL. The organizations supported LUCELEC in the project development, bid evaluation, and contract negotiations to ensure the solar farm meets international standards and best practices while procured at a competitive price for the Caribbean region.
-ends-
About GROUPOTEC Founded in 1997, GRUPOTEC is an international company headquartered in Spain with a strong presence in Caribbean region and offices in United Kingdom, United States, Morocco, Mexico and Algeria. GRUPOTEC offers engineering, development and construction of renewable energy projects, with a portfolio of over 500 MW of solar PV plants worldwide.
About Rocky Mountain Institute Rocky Mountain Institute (RMI)—an independent nonprofit founded in 1982—transforms global energy use to create a clean, prosperous, and secure low-carbon future. It engages businesses, communities, institutions, and entrepreneurs to accelerate the adoption of market-based solutions that cost-effectively shift from fossil fuels to efficiency and renewables. In 2014, RMI merged with Carbon War Room (CWR), whose business-led market interventions advance a low-carbon economy. The combined organization has offices in Basalt and Boulder, Colorado; New York City; Washington, D.C.; and Beijing.
About the Clinton Foundation The Clinton Foundation convenes businesses, governments, NGOs, and individuals to improve global health and wellness, increase opportunity for girls and women, reduce childhood obesity, create economic opportunity and growth, and help communities address the effects of climate change. The Clinton Climate Initiative (CCI) collaborates with governments and partner organizations to increase the resilience of communities facing climate change while reducing greenhouse gas emissions. CCI has helped generate over 63,000 MWh of clean energy annually in the Caribbean and East African Islands.